Exhibitions
Microsculpture is a unique exhibition that presents insects like never before. The clarity and detail in the three metre prints brings normally unseen beauty to the audience, allowing them to study these stunning creatures in minute detail. The exhibition provides unique visual experience and celebrates the beauty of the natural world.
The Microsculpture exhibition is available to hire in various sizes and formats, for further information please email contact@levonbiss.com.
Upcoming exhibitions:
Salone del Mobile, in conjunction with Moooi
Via Savona 56
Milan, Italy
4th – 9th April 2017
Current exhibition:
Neues Museum Biel
Biel, Switzerland.
11th February – 26th April 2017
Past exhibitions: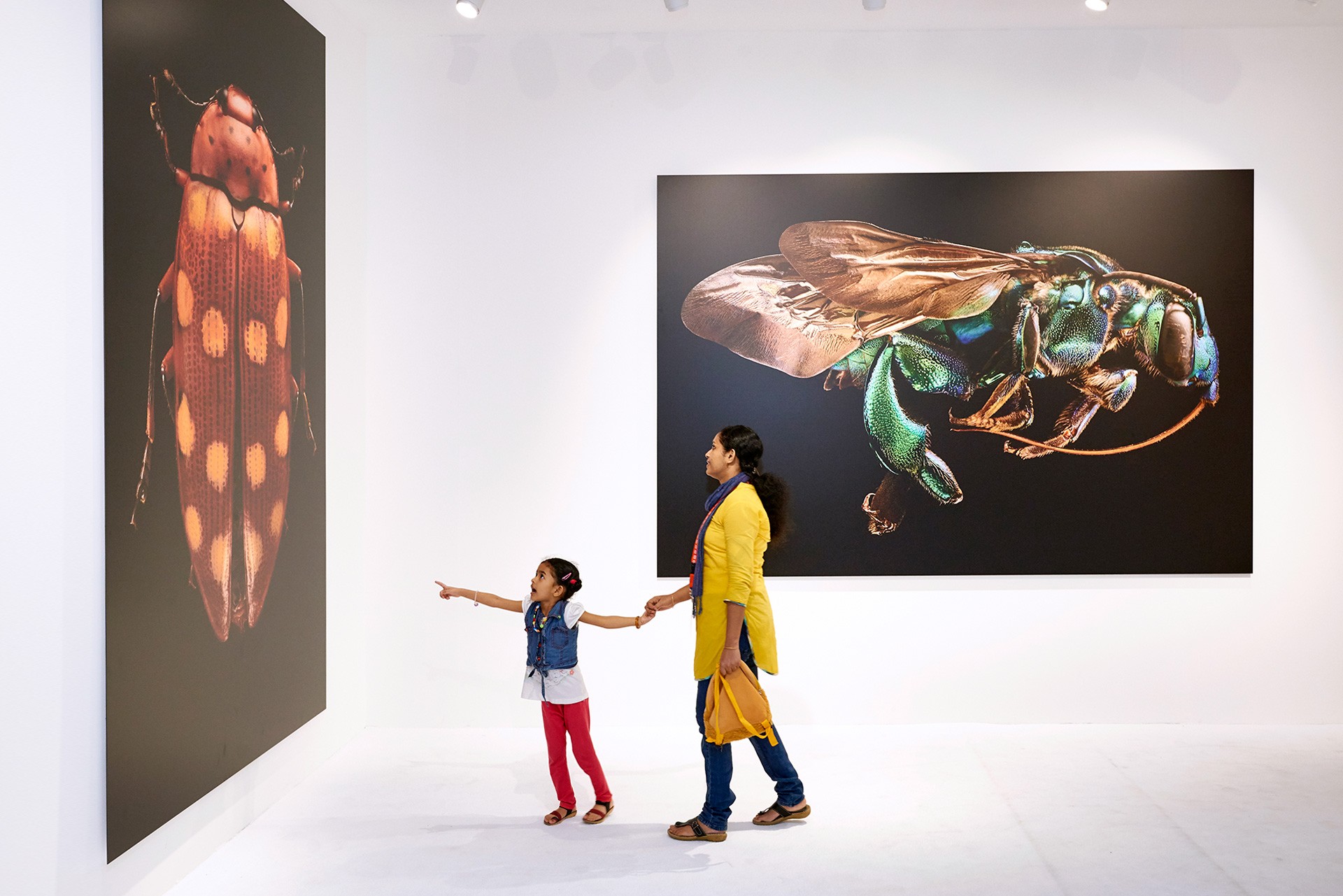 Xposure international Photography Festival
Sharjah, U.A.E.
12th – 15th October 2017
Levon Biss was invited to the Xposure International Photography Festival alongside other internationally renowned artists including Don McCullin, David Alan Harvey, David Yarrow, Stephen Wilkes and Tom Stoddart. As well as giving talks on his work, Levon presented eighteen full size prints in a gallery space built especially for the Microsculpture exhibition.
Oxford University Museum of Natural History
Oxford, U.K.
27th May 2016 – 29th January 2017
The official launch of the Microsculpture project took place at the Oxford University Museum of Natural History. Surrounded by the Museum's Neo-Gothic architecture, Microsculpture was exhibited on the main court and received 450,000 visitors during it's 8 month residency.